MN Prep Spotlight 4.12 (Air Date: 11/19/17)
Featuring: Football Semifinal highlights. Hear from Mike Stern on his 6 TDs during St. Croix Lutheran's Quarterfinal game. Recap of State Swimming and Diving. Andover's Claire Butorac signs on to play D1 hockey.
---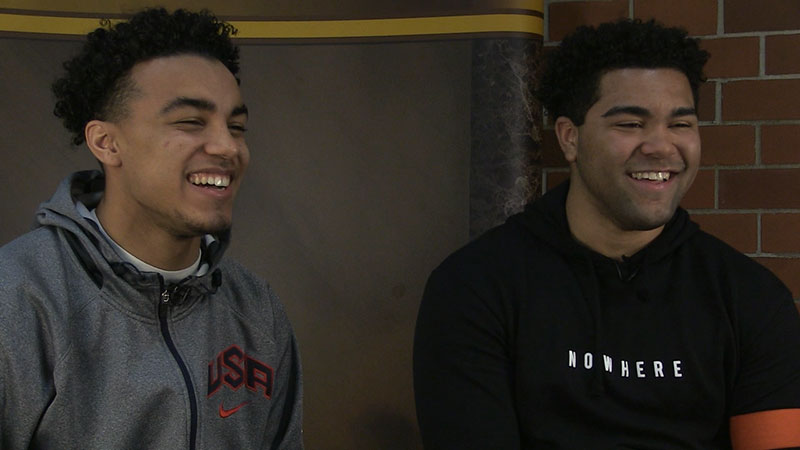 MN Prep Spotlight 3.31
Featuring: A sit down interview with two Apple Valley greats - Tre Jones and Gable Steveson. Minnesota's top hockey talent showcase their skills at the Great 8. A number of Minnesotans represent on the American Women's Deaf Ice Hockey team.
---
---
Nov 22th
Oops, Sorry no data found